A

Unique
Experience
Want to learn about Brick N Fire restaurant in Bradford? Brick N Fire is a beautiful new restaurant in the fast growing town of Bradford Ontario. Chef Dave and his wife Dina ventured into the restaurant business with determination and for success and passion for fine cuisine. With confidence and each over 35 years of experience in the restaurant business, and working together for 20 of them they took a blind leap of faith and opened a place of their own.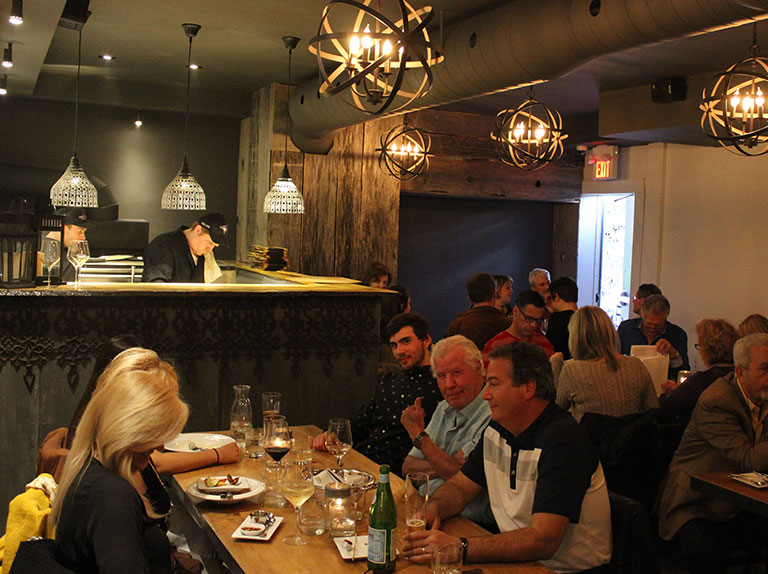 O

ur Celebrated
Chef
Chef Dave, who got his start in the culinary world at King City's Hogan's Inn, is putting the skills he has honed from the age of 18 to face off against some of the best and brightest in Aurora's restaurant scene through Iron Chef Aurora.
Growing up with parents who were never ones to shy away from new and interesting eating experiences imparted him with a sense of culinary adventure, something he has kept with him throughout his career and hopes to display to a much wider audience.
Come and experience Brick N Fire today.